MAJOR PEST CONTROL PARKLAND COUNTY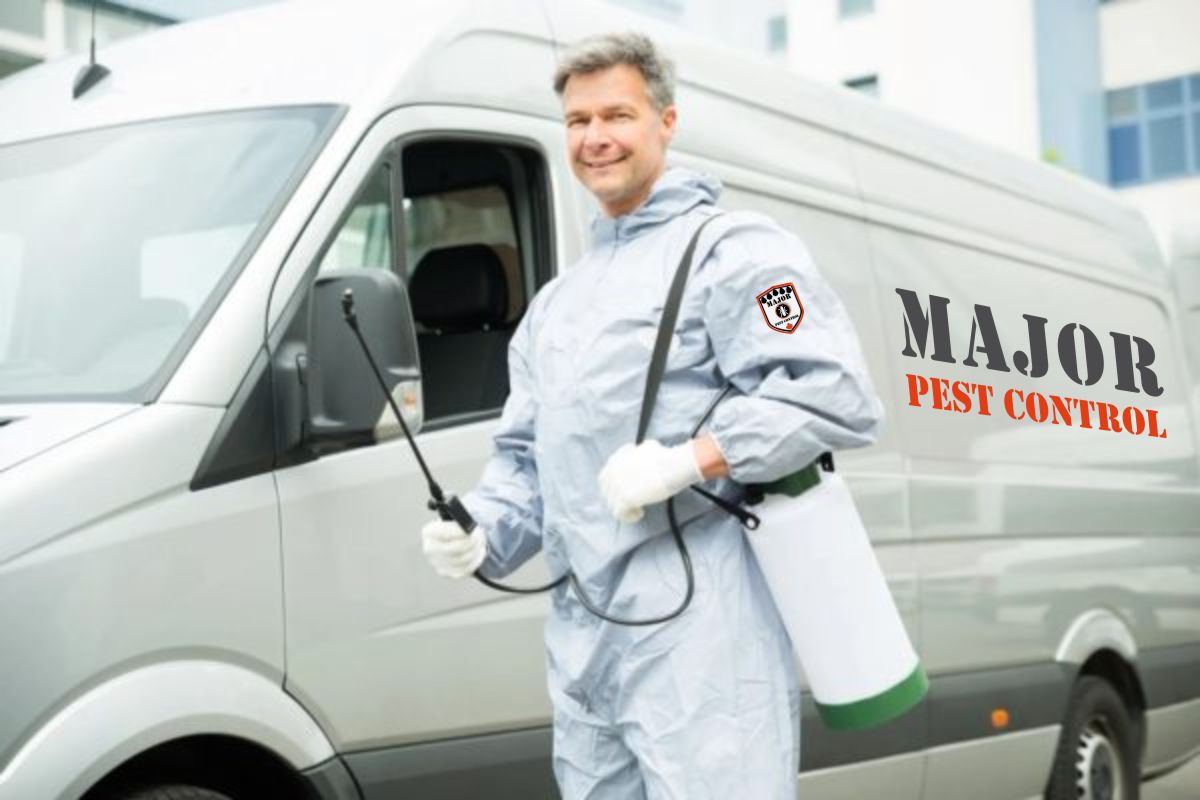 "You WILL Get The Best, Most Thorough, Professional Service You Have Ever Seen… We GUARANTEE It… Or It's FREE!"
(780) 906-0911
PEST CONTROL PARKLAND COUNTY
6 REASONS TO CHOOSE MAJOR PEST CONTROL
Parkland County's Pest Control Experts
Top-Rated Pest Control – 5 Star Reviews

These guys are awesome. They got rid of my pest issues fast and effectively. Very reliable company. I highly recommend them. … Read More
Almaz W. (Google Review Edmonton)

Major Pest Control came up showing with the best reviews … So I gave them a call and they showed up on time. They were great, thorough and very nice to deal with. Highly recommended. … Read More
James J. (Google Review-Edmonton)

Very very happy with the results! The customer service was excellent and it was so easy to work with this company.… Read More
Hasna Y. (Google Review Edmonton Area)
What Is Bugging You? We Can Help.
Our Story: Committed To The Best Pest Control
We Get Rid Of Pests Guaranteed!
COUNT ON OUR PEST EXPERTS IN EDMONTON
Watch this short video on how we take care of your pest problems in Edmonton and all surrounding counties! We are very thorough and committed to the best service!
We Get Rid Of Mice. Guaranteed!
MOUSE CONTROL EXPERTS IN EDMONTON
Watch this short video on how we take care of your mouse or mice problems . We are very thorough, helpful, and always guarantee our service.
We Get Rid Of Bed Bugs!
BED BUG CONTROL EXPERTS IN EDMONTON
Watch this short video on how we take care of your bed bug problems in Edmonton. We are very thorough, helpful, and always guarantee our service.
We Get Rid Of Cockroaches!
COCKROACH CONTROL EXPERTS IN EDMONTON
Watch this short video on how we take care of your cockroach problems in Edmonton. We are very thorough, helpful, and always guarantee our service.
Be Pest Free Fast. We're Open 24/7.
Major Pest Control serves Parkland County, and is one of the leading pest control & extermination companies in Alberta, providing professional pest solutions 24/7. Our service is fast, safe, effective, affordable and environmentally friendly. We're a top-rated exterminator and offer a 100% money-back guarantee on our pest control services.
Types Of Pest Control Services We Offer In Parkland County
Exterminating Bed Bugs, Cockroaches, Mice Control, Wasps Nests, Voles, Flies, Beetles, Squirrel Removal, Bird Issues, & Ant Hills are some of the most common issues we deal with on a daily basis in Parkland Countym Edmonton, and surrounding areas. No matter what your bug, rodent, bird or wildlife problem is, we'll take care of it for you quickly, and follow up with you to make sure your happy with our service. Reach out to us for a free pest control quote or advice. We're happy to help.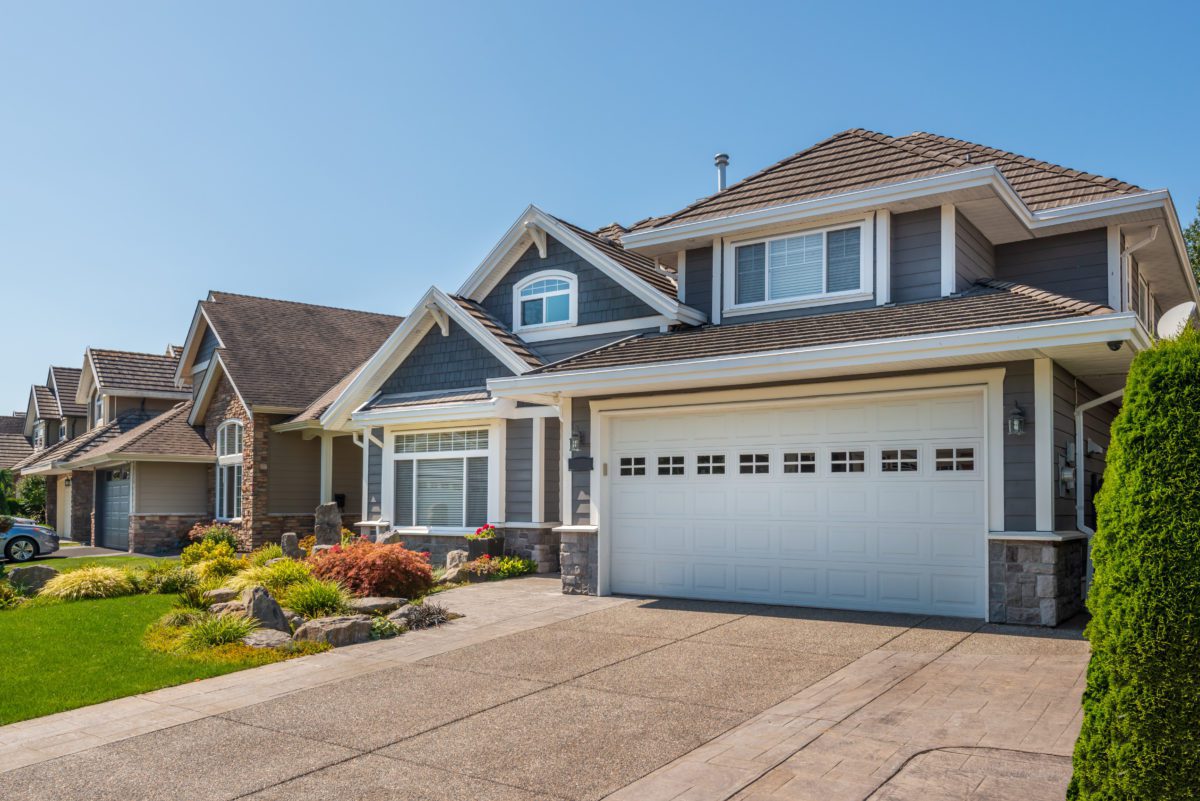 Residential Pest Control & Extermination
Pest Control We Guarantee!
We help home owners and renters take care of any pest control, rodent, wildlife, bird, or reptile issues. Our certified pest control technicians will address your concerns and identify and extermination or control solutions, then discuss with you your options.
You can rest assured with our Parkland County pest control guarantee. If you are not satisfied with our results its free. We will always follow-up with you and even make a second visit if necessary to ensure our clients are fully satisfied.
Reach out to us any time. We're here to help.
24/7 Service When You Need It.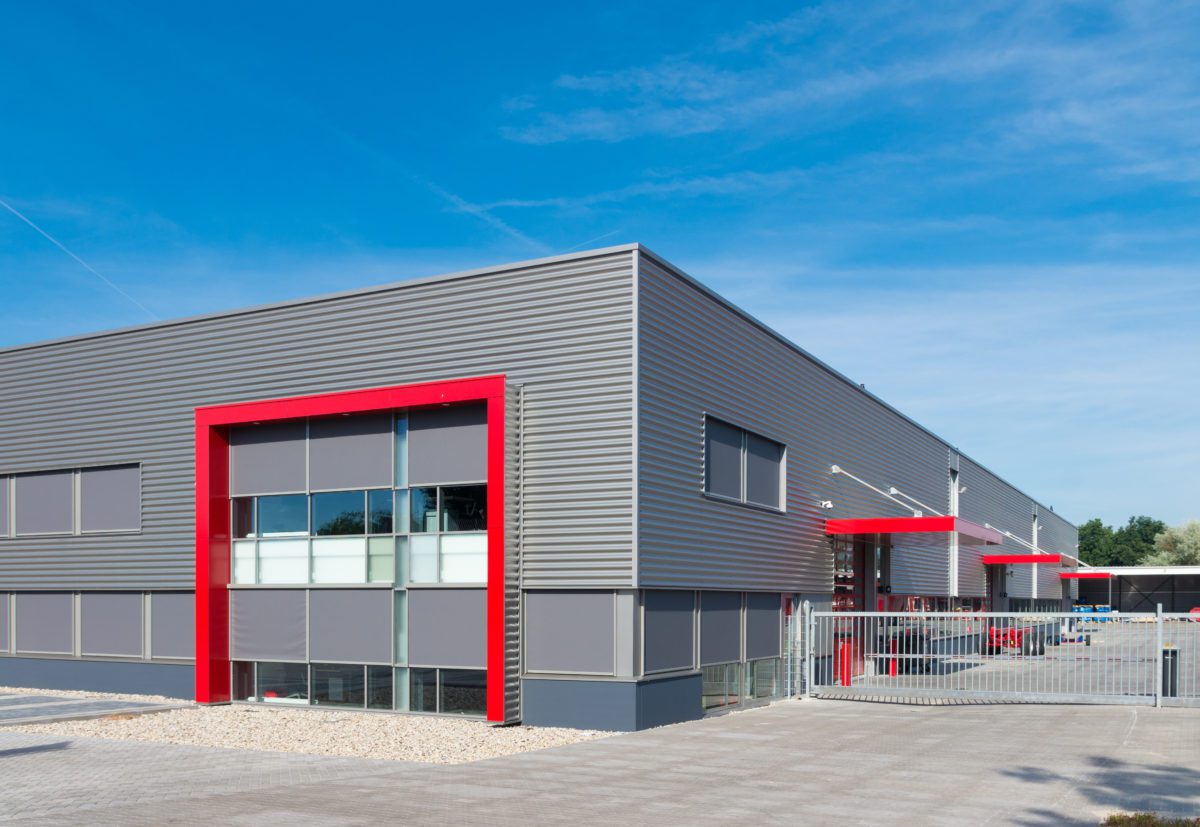 COMMERCIAL PEST CONTROL SERVICES
We are experts at commercial pest control.
Our commercial pest control programs target insects like cockroaches, bed bugs, ants, flies. We'll also help you take care of rodents like mice or control nuisance birds like pigeons.
If you have a specific commercial pest control problem we can address that immediately, or we can also audit your building or facility space for pests and provide a comprehensive pest control program that will ensure you space stays pest free from season to season.
Call us for for any Parkland County area commercial pest control solutions or questions and we will be happy to help.
All of our services are guaranteed. If you are not satisfied we will make it right, or you don't pay.
24/7 Service When You Need It.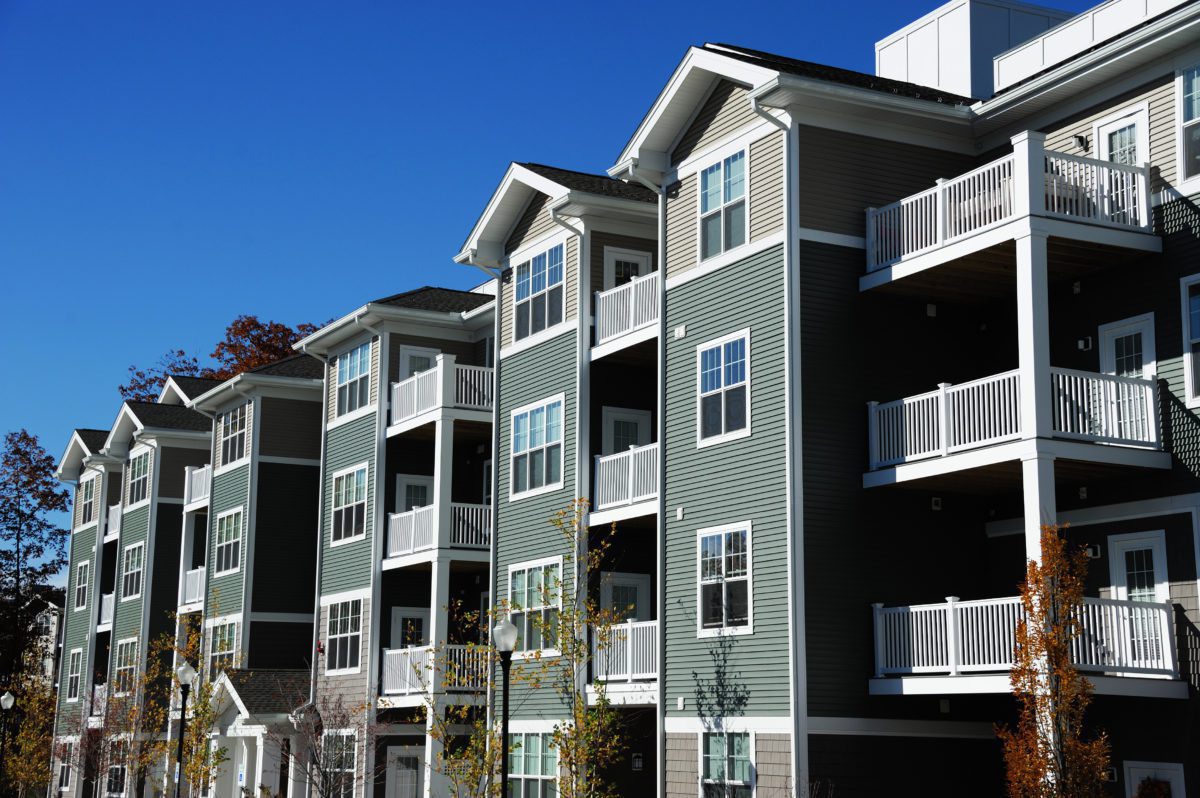 APARTMENT UNITS, CONDOS, RENTALS
We are specialists in multi-unit pest control.
Let us help. We will ensure a single unit is treated effectively to be pest free, and in the case of infestations, that all surrounding units are treated effectively for pests. Cockroaches and bed bugs can quickly cause problems for more than the source unit. Apartments, condos, and town-homes with adjoining units must be examined and treated properly to contain any pest control issues and stop the spread of insects or rodents to other parts of a building or facility.
Our local pest control company has trained technicians, certified in pest control, with the right methods and treatments to solve your pest control problems. Reach out to us today!
24/7 Service When You Need It.
County pest control prices start at only $75 & we offer free advice if needed.
If you've got a pest problem… or simply a question… call Major Pest Control now at 780-906-0911 and we'll be happy to speak with you any time. You can also fill out our contact form below. We look forward to hearing from you!
We Strive For 5 Star Reviews!
Deanna Amirault
2023-09-25
I had a wasp nest removed. Felix really knows his job and does it well! He was helpful answered all questions I had. I for sure will use this company in the future.
pham taqn kiet
2023-09-24
Good service.
The rental's yard, bushes, and fence line were effectively free of ants thanks to the outstanding service offered by Major Pest Control, which exceeded expectations in terms of value, quickness and on time.
Angeline Mariano
2023-09-24
Excellent and flawless customer service was provided. Major Pest Control is a trustworthy pest control business that guarantees to address your issue, return to verify eradication, and offer a warranty as claimed.
We had a severe infestation of Cockroaches here in a older home in Red Deer. We called and they sent Joel a very professional ,capable, and knowledgeable Pest Control Operator. He took time to explain thing's and after the second spray that we prepared more better for him this time to do his job correctly. It had a great affect on the Cockroaches...and there were very very many...infested, in everything..even the fridge...and it's a very good feeling now seeing just dead one's around, hardly any, compared to before the second spray. Thanks Major Pest Control and Thanks Joel for such an Expert Job and relief of this major problem .If needed, will definitely give you guys a call again for sure, Thanks a bunch!! Sincerely, Glenn Dwyer, very relieved now!!
Suzanne Cadieux
2023-09-23
Amazing service. I woke up in the morning and had bite marks all over my body. I assumed it could be either mites, ticks, or bedbugs. I took my dog to a vet. I called Major Pest Control. Ray did the inspection and found bed bugs. He explained how to get rid of bed bugs. They sent us a technician that same day. Our technician came over right away and explained to me in detail what needed to be done. I am very happy with the results and completely trust Major pest control. They are very responsive, professional, helpful, and thorough. I highly recommend Major Pest Control.
Christian Maxwell
2023-09-23
Jean was very friendly and got in every spot possible very great work done
Sue H (Suzy ESUA)
2023-09-23
Friday, Sept 22, 2023 This is just a review of the initial consult with technician, Jojo, from Major Pest Control, out of their Edmonton office. He left five bait stations and found a major entry point in a hidden corner of the garage where mice chewed a sizable hole where it meets the main house. He has temporarily plugged it to see if any other entries will be identified btt he returns on Oct. 12th. When he returns he will permanently fill with printable caulking which we can paint in spring. Thank you Jojo. TC Sue H, Fort Sask, Ab
Great service, on time and fast.
Frequently Asked Questions About Parkland County Pest Control Services
How much does pest control cost?
Standard services start as low as $75 per visit, but much depends on your specific pest problem. We do offer FREE QUOTES so simply request a quote here for a detailed pest control estimate.
How long does pest control take?
We get to work right away for our customers. As soon as your schedule allows we will assess the pest control options and then provide our service as soon as possible, usually the same day or the next day. Contact us anytime to discuss or book.
What types of pests do you control.
Insects we control include cockroaches, bed bugs, ants, spiders, wasps, flies and any other Edmonton Pests.
Do you control mice and other rodents?
Yes, we control any nuisance rodents including mice, voles, moles, squirrels and more. Small rodents can lead to big problems if left to grow in numbers. Our certified technicians will control all rodents and wildlife using proven methods.
Can you help with pigeons, barn swallows, or other bird control?
Yes, we offer numerous methods of control and deterrence for birds that pose an issue to your property. Reach out to us for more information or a free quote on your bird problems.
Do you offer any guarantees for your services?
Yes. Our team are all certified technicians and Major Pest Control guarantees our customers will be satisfied with the results of our service. And we will always follow up to ensure your pest control treatment was effective, and we will provide a second treatment if required. If you are still not satisfied after 30 days, our service is FREE, because we want nothing more than to make our customers happy.
See more on our Guarantee here.
Pest Control: Communities We Serve
WE SERVE ALL SURROUNDING AREAS WITH OUR PEST CONTROL AND EXTERMINATION SERVICES. PARKLAND COUNTY, LEDUC, DEVON, SHERWOOD PARK, STONY PLAIN, SPRUCE GROVE, & MORE
Edmonton Communities / Neighborhoods: Pest Control
A
Abbottsfield, Albany, Alberta Avenue Aldergrove, Allard, Allendale, Ambleside, Argyll, Aspen Gardens, Athlone, Aurora, Avonmore
B
Balwin, Bannerman, Baranow, Baturyn, Beacon Heights, Bearspaw, Beaumaris, Beaumaris Lake, Belgravia, Belle Rive, Bellevue, Belmead, Belmont, Belvedere, Bergman, Beverly Heights, Big Lake Estates, Bisset, Blackburne, Blackmud Creek, Blatchford, Blue Quill, Blue Quill Estates, Bonnie Doon, Boyle Street, Brander Gardens, Breckenridge Greens, Brintnell, Britannia Youngstown, Brookside, Bulyea Heights
C
Caernarvon, Calder, Callaghan, Callingwood, Cameron Heights, Canon Ridge, Canora, Canossa, Capilano, Carlisle, Carlton, Carter Crest, Casselman, Castle Down, Cavanagh, Chambery, Chappelle, Charlesworth, Clareview, Clover Bar Area, Cloverdale, Crawford, Crestwood, Cromdale, Crystallina Nera, Cumberland, Cy Becker
D
Daly Grove Dechene Delton Delwood Desrochers Dickensfield Donsdale Dovercourt Downtown Duggan Dunluce
E
Eastwood Eaux Claires Ebbers Edgemont Ekota Ellerslie Elmwood Elmwood Park Elsinore Empire Park Ermineskin Evansdale Evergreen
F
Falconer Heights Forest Heights Fraser Fulton Place
G
Gariepy Garneau Glastonbury Glengarry Glenora Glenridding Heights Glenwood Gold Bar Grandview Heights Granville Graydon Hill Greenfield Greenview Griesbach Grovenor
H
Haddow Hairsine Hamptons Hawks Ridge Hazeldean Henderson Estates Heritage Valley High Park Highlands Hillview Hodgson Hollick Kenyon Holyrood Homesteader Horse Hill Hudson
I
Idylwylde Inglewood
J
Jackson Heights Jamieson Place Jasper Park Jasper Place
K
Kameyosek Keheewin Kenilworth Kensington Kernohan Keswick Kildare Kilkenny Killarney King Edward Park Kiniski Gardens Kirkness Klarvatten
L
La Perle Lago Lindo Lansdowne Larkspur Lauderdale Laurel Laurier Heights Lee Ridge Legal Leger Lendrum Place Lessard Park Lewis Estate Londonderry Lorelei Lymburn Lynnwood
M
MacEwan MacTaggart Magrath Heights Malmo Plains Maple Crest Maple Ridge Matt Berry Mayfield Mayliewan McCauley McConachie McDougall McKernan McLeod McQueen Meadowlark Park Meadows Menisa Meyokumin Meyonohk Michaels Park Mill Woods Millcreek Meadows Miller Minchau Montrose
N
Newcastle Newton North Edmonton North Glenora Northmount
O
Ogilvie Ridge Old Strathcona Oleskiw Oliver Orchards Ormsby Place Ottewell Overlanders Oxford Ozerna
P
Paisley Parkallen Parkdale Parkview Patricia Heights Pembina Pleasantview Pollard Meadows Potters Green Prince Charles Prince Rupert
Q
Queen Alexandra Queen Mary Queen Mary Park Quesnell Heights
R
Ramsay Heights Rapperswill Rhatigan Ridge Richfield Richford Rideau Park Rio Terrace Ritchie Riverbend Riverdale Riverview Rosenthal Rossdale Rosslyn Royal Gardens Rundle Rural West Rutherford
S
Sakaw Satoo Schonsee Secord Sherbrooke Sherwood Sifton Park Silver Berry Skyrattler Skyview Southbrook Southgate Spruce Avenue Starling Steele Heights Steinhauer Stillwater Strathcona Strathearn Summerlea Summerside Sweet Grass
T
Tamarack Tawa Terra Losa Terrace Heights Terwillegar The Palisades The Uplands Thorncliffe Tipaskan Trumpeter Tweddle Place Twin Brooks
V
Virginia Park
W
Walker Walterdale Webber Greens Wedgewood Heights Weinlos Wellington West Jasper Place West Meadowlark Park Westbrook Estate Westmount Westridge Westview Village Westwood Wild Rose Windermere Windsor Park Woodcroft
Y
York Youngstown
Did you know the city of Edmonton provides a FREE PEST IDENTIFICATION SERVICE? If you are curious about the insects or bugs in your home or yard but don't require an exterminator or pest control service, you can take specimens to the city for identification. View more information here. (Opens New Tab On City Of Edmonton Site).