To best serve the needs of our clients, Major Pest Control offers organic and green pest control across Alberta. These services are customized for an individual client's unique needs, whether your preference is natural products in your home or the need for compliance with organic food facilities regulations.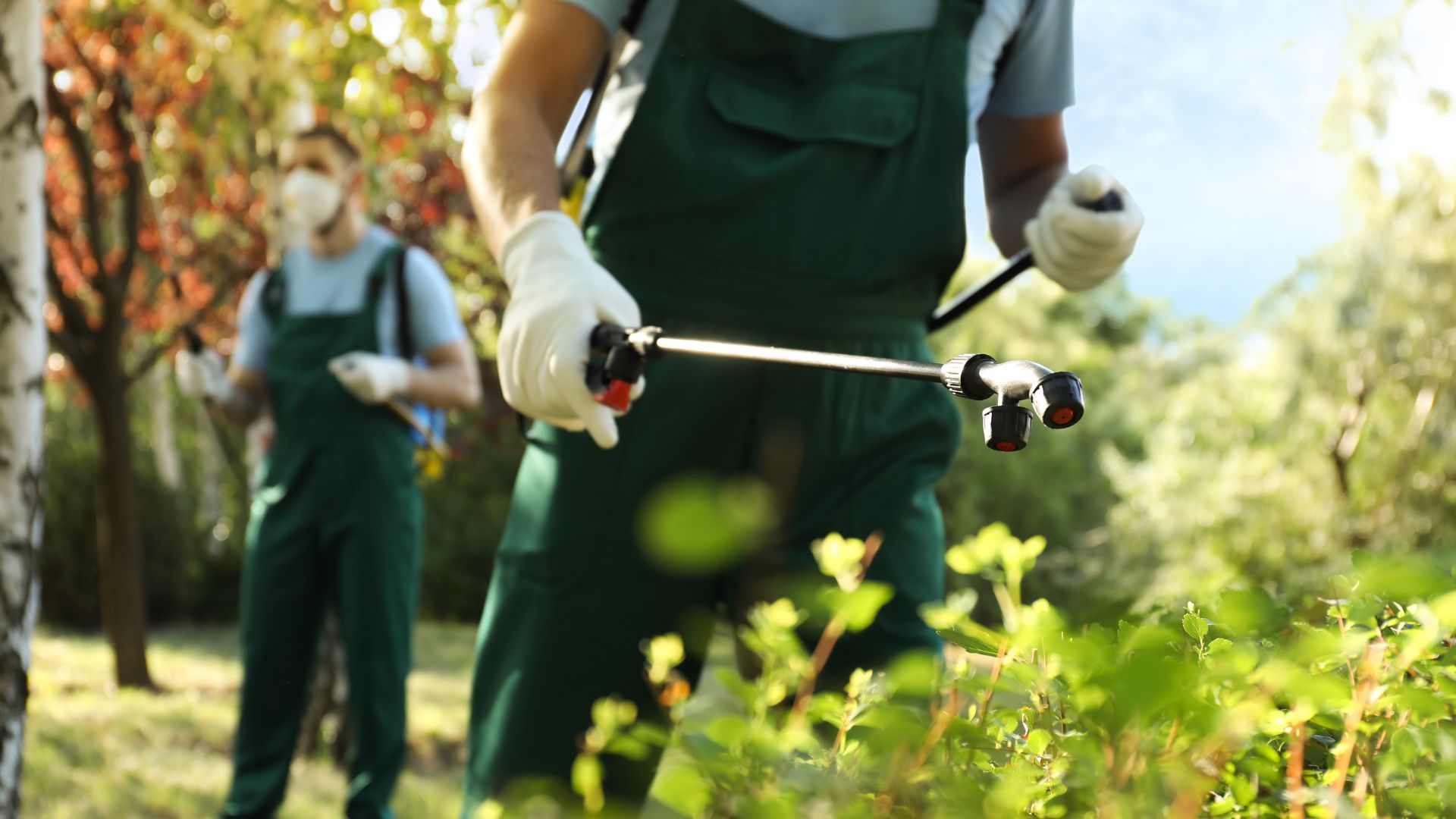 What's a natural, organic, or green pest control product?
Organic pest control is a method of managing pests using natural, often plant-derived substances and practices that are environmentally friendly and sustainable. These solutions are typically biodegradable and non-toxic to humans and pets, making them a popular choice for those seeking to reduce their environmental impact and maintain a healthy home.
DISCLAIMER: Terms like "green", "natural", and "organic" lack official definitions. As such, any company can utilize these terms without regulatory standards in any way it chooses. 
A classic example of this is the pesticide pyrethrin ("py-REE-thrin"). This chemical is a naturally occurring organic compound found in a family of flowering plants, Chrysanthemums. Pyrethrin has insecticidal properties that effectively control a variety of pests. Similarly, synthetic pyrethroids are man-made highly effective pesticide chemicals, and their structure and mode of action is based on the naturally occurring compound. As such, many companies consider them "green" and utilize them for green services.
However, at Major Pest Control, when we refer to a product as "natural", we literally mean that the chemical is naturally derived, without synthetic properties. Our organic pest control solutions can be used in different combinations for the most effective results. It's also essential to regularly monitor your garden for pests and to address any infestations early, before they become severe. With some knowledge and effort, organic pest control can help you maintain a healthy, productive garden while respecting the environment.
What kind of natural products does Major Pest Control use?
The natural products we use in our green services include those derived from essential oils, (including peppermint, rosemary, and the previously discussed pyrethrin), the mineral borate, and algae that inhabit fresh- and salt-water called diatoms. Furthermore, our green equipment is separate from our other equipment to ensure no non-natural chemicals are introduced. Contact Us to learn more about our green pest control practices!
We Strive For 5 Star Reviews!
Deanna Amirault
2023-09-25
I had a wasp nest removed. Felix really knows his job and does it well! He was helpful answered all questions I had. I for sure will use this company in the future.
pham taqn kiet
2023-09-24
Good service.
The rental's yard, bushes, and fence line were effectively free of ants thanks to the outstanding service offered by Major Pest Control, which exceeded expectations in terms of value, quickness and on time.
Angeline Mariano
2023-09-24
Excellent and flawless customer service was provided. Major Pest Control is a trustworthy pest control business that guarantees to address your issue, return to verify eradication, and offer a warranty as claimed.
We had a severe infestation of Cockroaches here in a older home in Red Deer. We called and they sent Joel a very professional ,capable, and knowledgeable Pest Control Operator. He took time to explain thing's and after the second spray that we prepared more better for him this time to do his job correctly. It had a great affect on the Cockroaches...and there were very very many...infested, in everything..even the fridge...and it's a very good feeling now seeing just dead one's around, hardly any, compared to before the second spray. Thanks Major Pest Control and Thanks Joel for such an Expert Job and relief of this major problem .If needed, will definitely give you guys a call again for sure, Thanks a bunch!! Sincerely, Glenn Dwyer, very relieved now!!
Suzanne Cadieux
2023-09-23
Amazing service. I woke up in the morning and had bite marks all over my body. I assumed it could be either mites, ticks, or bedbugs. I took my dog to a vet. I called Major Pest Control. Ray did the inspection and found bed bugs. He explained how to get rid of bed bugs. They sent us a technician that same day. Our technician came over right away and explained to me in detail what needed to be done. I am very happy with the results and completely trust Major pest control. They are very responsive, professional, helpful, and thorough. I highly recommend Major Pest Control.
Christian Maxwell
2023-09-23
Jean was very friendly and got in every spot possible very great work done
Sue H (Suzy ESUA)
2023-09-23
Friday, Sept 22, 2023 This is just a review of the initial consult with technician, Jojo, from Major Pest Control, out of their Edmonton office. He left five bait stations and found a major entry point in a hidden corner of the garage where mice chewed a sizable hole where it meets the main house. He has temporarily plugged it to see if any other entries will be identified btt he returns on Oct. 12th. When he returns he will permanently fill with printable caulking which we can paint in spring. Thank you Jojo. TC Sue H, Fort Sask, Ab
Great service, on time and fast.
MONEY BACK GUARANTEE
We Guarantee Our Pest Control Services. 100% Satisfaction Or You Don't Pay.
If you hire us and at the end of 30 days you aren't 100% HAPPY, we'll come back and retreat your home for FREE. And we'll keep treating it for free until you tell us you're happy. If that still doesn't make you happy, we'll give you back every penny you spent for your original treatment – PLUS – we'll give you $25 for your time and trouble! Try finding another company that will put that in writing!