Major Pest Control Pest Information Library. Helpful information on Bed Bugs in Canada And How To Control Bed Bugs.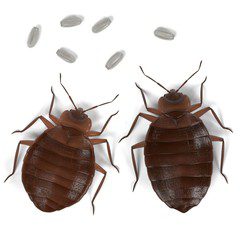 Bed Bugs – Description
Bed bugs (Cimex sp.) are common household pests in Canada and elsewhere. As parasitic insects, they must live near their hosts. Given humans are bed bugs' hosts, bed bugs live in homes, hotels, and other structures humans are regularly found. Their needs are minimal, requiring only a safe area near their human hosts. Bed bugs quickly move to bite the exposed skin of sleeping humans and then return to their hideout following their blood meal. Despite their small size, bed bugs are able to travel greater than three meters from their hideout to take a blood meal but are more commonly found in closer proximity to their host, usually one to two meters.
All About Bed Bugs
BED BUGS – Frequently Asked Questions & Concerns
Are you looking for help with bed bugs? We're here to help.
We're happy to help where we can. Reach out to us for a quote on bed bug extrmination or control, and remember we guarantee your satisfaction with our pest control services, or they are 100% free.
Check out our reviews from google below.
We Strive For 5 Star Reviews!
Deanna Amirault
2023-09-25
I had a wasp nest removed. Felix really knows his job and does it well! He was helpful answered all questions I had. I for sure will use this company in the future.
pham taqn kiet
2023-09-24
Good service.
The rental's yard, bushes, and fence line were effectively free of ants thanks to the outstanding service offered by Major Pest Control, which exceeded expectations in terms of value, quickness and on time.
Angeline Mariano
2023-09-24
Excellent and flawless customer service was provided. Major Pest Control is a trustworthy pest control business that guarantees to address your issue, return to verify eradication, and offer a warranty as claimed.
We had a severe infestation of Cockroaches here in a older home in Red Deer. We called and they sent Joel a very professional ,capable, and knowledgeable Pest Control Operator. He took time to explain thing's and after the second spray that we prepared more better for him this time to do his job correctly. It had a great affect on the Cockroaches...and there were very very many...infested, in everything..even the fridge...and it's a very good feeling now seeing just dead one's around, hardly any, compared to before the second spray. Thanks Major Pest Control and Thanks Joel for such an Expert Job and relief of this major problem .If needed, will definitely give you guys a call again for sure, Thanks a bunch!! Sincerely, Glenn Dwyer, very relieved now!!
Suzanne Cadieux
2023-09-23
Amazing service. I woke up in the morning and had bite marks all over my body. I assumed it could be either mites, ticks, or bedbugs. I took my dog to a vet. I called Major Pest Control. Ray did the inspection and found bed bugs. He explained how to get rid of bed bugs. They sent us a technician that same day. Our technician came over right away and explained to me in detail what needed to be done. I am very happy with the results and completely trust Major pest control. They are very responsive, professional, helpful, and thorough. I highly recommend Major Pest Control.
Christian Maxwell
2023-09-23
Jean was very friendly and got in every spot possible very great work done
Sue H (Suzy ESUA)
2023-09-23
Friday, Sept 22, 2023 This is just a review of the initial consult with technician, Jojo, from Major Pest Control, out of their Edmonton office. He left five bait stations and found a major entry point in a hidden corner of the garage where mice chewed a sizable hole where it meets the main house. He has temporarily plugged it to see if any other entries will be identified btt he returns on Oct. 12th. When he returns he will permanently fill with printable caulking which we can paint in spring. Thank you Jojo. TC Sue H, Fort Sask, Ab
Great service, on time and fast.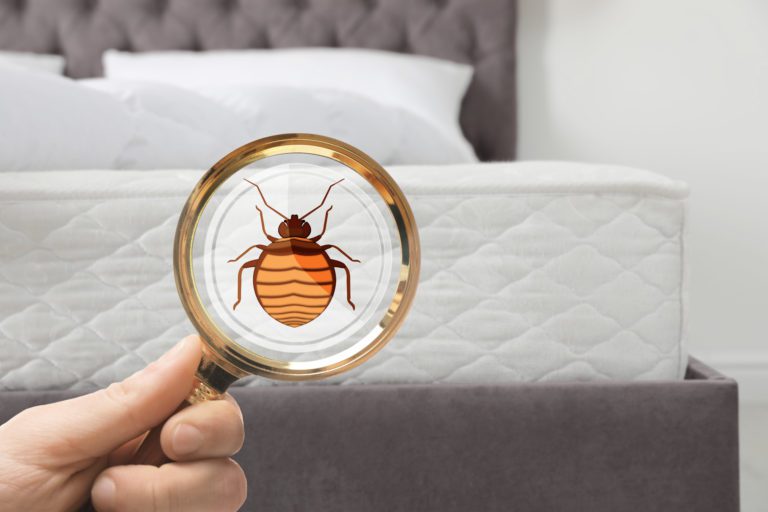 10 Places Bed Bugs Love To Hide You might feel them bite in your bed, but these little critters are comfortable in lots of places in and around your home. If you have bed bugs and need help to get … Read More